COURSE
You can choose from three courses to suit your purpose and needs.
Feel free to start full-scale boxing like an athlete as a sport, with a sense of fitness!
Please choose according to your purpose.
Please use the boxing club for improving immunity, health management, relieving lack of exercise, dieting, stress relief, etc.!
BUSINESS HOURS
| | |
| --- | --- |
| weekday | From 11:00 to 23:00 |
Saturdays and
public holidays
From 11:00 to 21:00
| | |
| --- | --- |
| closing day | Sunday ・ New Year holidays |
PRICE
Admission fee(tax included)
¥ 19,800
Monthly membership fee
(tax included)
Children
(up to elementary and junior high school students)
¥ 11,000
woman
¥ 11,000
General
¥ 13,200
What you need at the time of enrollment
Identification card (license, health insurance card, student ID, etc.)
Admission fee and current month membership fee (daily calculation)
Cash card (Bank debit from the next month)
Regarding the admission fee and this month's membership fee, we also handle various credit cards and electronic money.
We apologize for the inconvenience, but we do not accept people with tattoos (including tattoos) regardless of size. Thank you for your understanding.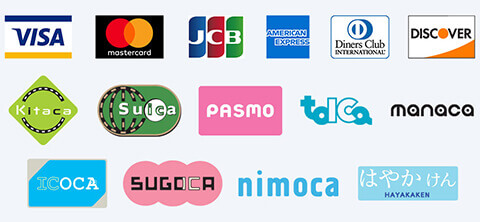 What you need when practicing
Training wear (T-shirts (gifts), trainers, trousers, shorts, etc. suitable for training)
Towel (gift)
Shoes (sneakers for indoor use)
Bandage (gift)
Gloves (gifts)
Various reservation forms
About new coronavirus infection prevention measures
Thank you for your continued patronage of BOXING CLUB.
In order to "prevent new coronavirus infection and spread", we will implement the following measures and provide services.
We appreciate your understanding and cooperation.
Measures implemented by BOXING CLUB
Free distribution of gloves To avoid the risk of direct infection, we will stop using rental gloves in the future.
If you do not have My Gloves, we will distribute gloves (new) to everyone free of charge. Please do not hesitate to speak to us.
Implementation of disinfection and temperature measurement In addition to disinfecting hands, we also disinfect sandbags and other training equipment with hypochlorous acid and paper at any time. In addition to checking the staff's body temperature before work, we also ask members to check it before practice with a non-contact thermometer.
Thorough ventilation Regarding ventilation, we use circulators and sealing fans to constantly replace the air.
About masks Wearing a mask is optional for members, but considering the risk of heatstroke, we recommend that you actively remove the mask. (staff always wear it)
support

Each club has the following items, so please do not hesitate to ask if you need them.
・Oral rehydration solution
・Ice Non
・Salt tablet
・Oxygen spray