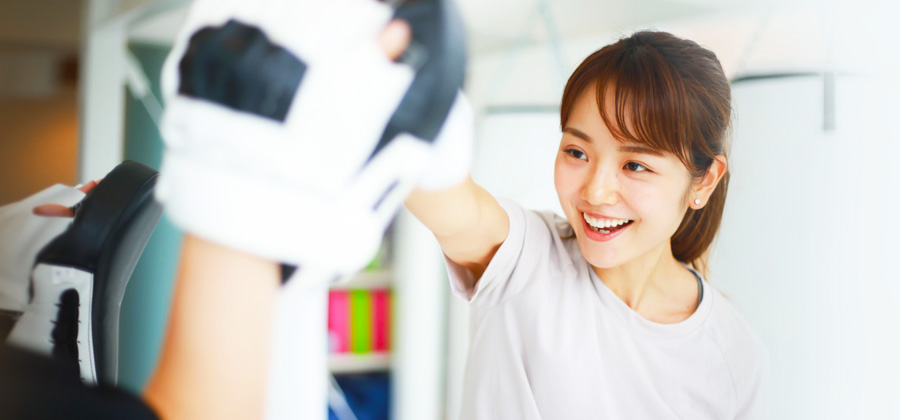 Fitness course
If you want to have a comfortable, enjoyable and reliable fitness
Shape-up boxing that incorporates boxing movements is the best!
Once you try it, you should be able to feel the effect. Efficient diet in a short period of time with high calorie consumption!
This fitness course is very popular with women who can expect partial thinning of their upper arms and waistline.
Experience report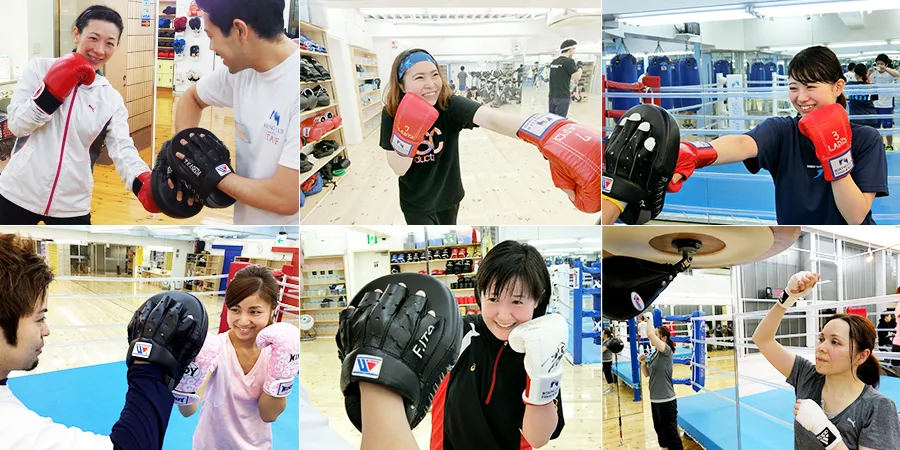 USER VOICE
VOICE 1
Before joining, I was worried because I had a scary image of a boxing gym, but in reality it is very beautiful and clean, and I can enjoy going there every day, so I am really glad that I joined.
NS woman
VOICE 2
Succeeded in a 5.3 kg diet in 3 weeks after joining! I've tried various diets so far, but this time I'm impressed with the effect that exceeded my expectations.
MU woman
VOICE 3
I haven't played any sports lately, so is that okay$1 I was a little worried, but I was relieved because the staff were very kind and kind. Trainers, thank you for your hard work every day.
MI woman
VOICE 4
I was surprised that I lost about 1.5 kg at one time when I got on the scale after the practice! It's my favorite place because sweating makes me feel refreshed and stress-relieving.
HH woman
VOICE 5
Whenever I go to practice, the trainer will hit the mitt, which is the most fun time! There are many female members, so it's good to be relieved!
YK woman
BUSINESS HOURS
| | |
| --- | --- |
| weekday | From 11:00 to 23:00 |
Saturdays and
public holidays
From 11:00 to 21:00
| | |
| --- | --- |
| closing day | Sunday ・ New Year holidays |
PRICE
Admission fee(tax included)
¥ 19,800
Monthly membership fee
(tax included)
Children
(up to elementary and junior high school students)
¥ 11,000
woman
¥ 11,000
General
¥ 13,200
What you need at the time of enrollment
Identification card (license, health insurance card, student ID, etc.)
Admission fee and current month membership fee (daily calculation)
Cash card (Bank debit from the next month)
Regarding the admission fee and this month's membership fee, we also handle various credit cards and electronic money.
We apologize for the inconvenience, but we do not accept people with tattoos (including tattoos) regardless of size. Thank you for your understanding.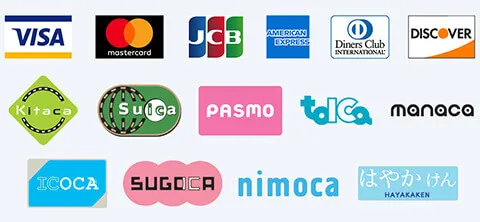 What you need when practicing
Training wear (T-shirts (gifts), trainers, trousers, shorts, etc. suitable for training)
Towel (gift)
Shoes (sneakers for indoor use)
Bandage (gift)
Sports mask (gift)
Gloves (gifts)
Various reservation forms