Winning, a world brand that Japan is proud of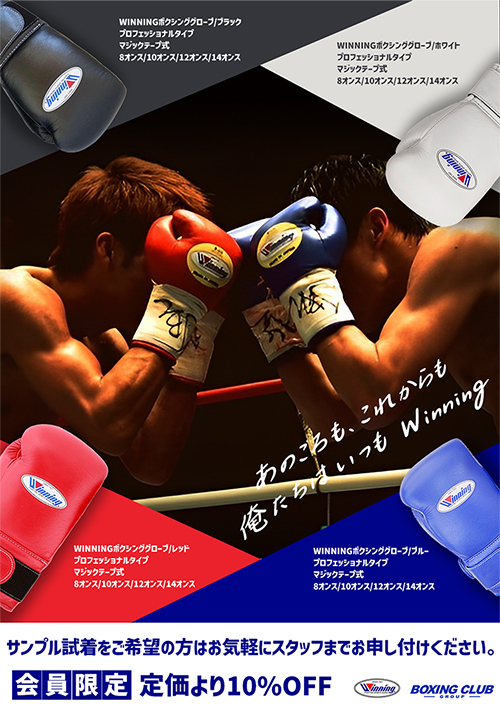 Its reputation is such that Mayweather and Pacquiao order it from Japan and use it.
Even in our club, the number of people who are already using it has increased.
Please experience the feel of hitting in another world.
Daily gym work will be even more fun!
You can try it on at each gym, so please feel free to contact us.
In addition, it is on sale at 10% off the regular price for members only.