ABOUT LICENSE COLOR
On this occasion
"MASS BOXING LICENSE"
will be issued.
First of all, the blue card will be your membership card.
This will be issued to all members.
Separately, if you click the license card button on the BOXINGCLUB app for those who win the mass tournament in the future, the following license will be issued.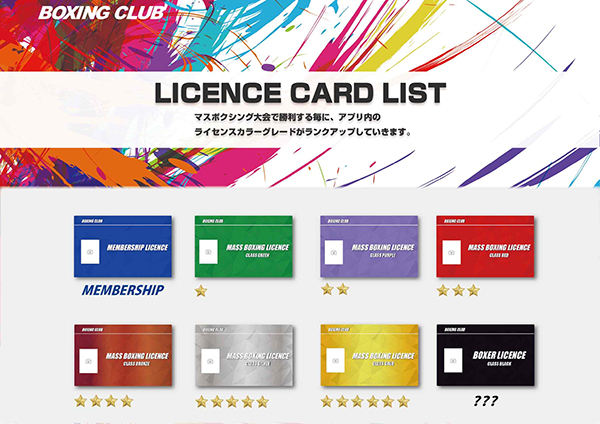 If you win once in each competition, your color grade will rank up.
However, for tournament participants and those who have won more than one double header, the color grade will only be upgraded by one rank, but the ★ mark will be displayed at the bottom right of the license according to the number of winning stars.
This means that all your wins will be displayed.
Tournament winners will also receive a championship belt. (Display tournament name)
I'm also thinking about rank-up benefits.
Please look forward to it.